Alia Hogben and Tanya Talaga to receive honorary degrees
Two women who have empowered under-represented groups throughout their careers will receive Honorary Degrees from Victoria University in The University of Toronto.
The degrees will be conferred on journalist and award-winning author Tanya Talaga, who has reported extensively on Canada's treatment of Indigenous people, and Alia Hogben, who, through her service as a social worker, teacher and advocate for Muslim women and children, is a celebrated champion for social justice.
Chancellor Nick Saul, renowned food and social justice activist, will confer the degrees on May 12, 2022, as part of the Victoria University Convocation and Emmanuel College Graduation.
"Both Alia Hogben and Tanya Talaga represent the highest ideals of service and justice and reflect core values that we hold dear at Victoria University. Through their advocacy, previously silenced voices have been heard and celebrated. On behalf of our academic community, I express our deep appreciation for their work, and congratulate each of them on being awarded the degree of Doctor of Humane Letters," said President William Robins.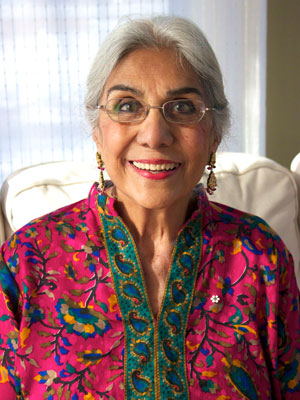 For over 20 years, Alia Hogben focused on assisting abused women, children and vulnerable populations as a social worker and program supervisor at the Ontario Ministry of Social Services in Kingston.
She also served her community by teaching locally at St. Lawrence College and writing a monthly column for The Kingston Whig Standard on Islam, Muslims and interfaith dialogue. She went on to serve as Executive Director for the Canadian Council of Muslim Women (CCMW) for over 15 years, advocating for the empowerment of Muslim women.
She has presented to the Parliamentary Committee on Anti-Semitism and Human Rights, and a United Nations Forum on Anti-Muslim Discrimination as well as extensive international conferences.
She was a contributing writer to Resilience and Triumph: Immigrant Women Tell Their Stories, edited by Rashmi Luther; We Resist: Defending the Common Good in Hostile Times, edited by Cynthia Levine Rasky; and she wrote Arbitration and Family Laws: Muslim Women Campaign in the journal Canadian Woman Studies among many other articles.
She was appointed to the Order of Canada, received the Inter-Pares Peter Gillespie Award and the MAX (Muslim Awards for Excellence) Platinum Award.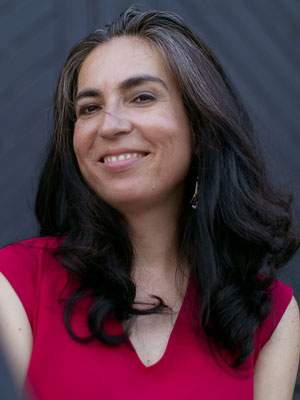 As a journalist first at the Toronto Star, and currently as a columnist at The Globe and Mail, Tanya Talaga sheds light on the realities Indigenous communities face, from youth suicide to a lack of clean water or access to high schools, and the ongoing, generational impacts of residential schools.
Her multi-award-winning book Seven Fallen Feathers won the RBC Taylor Prize, the Shaughnessy Cohen Prize for Political Writing, and the First Nation Communities Read: Young Adult/Adult. It was a finalist for the Hilary Weston Writers' Trust Nonfiction Prize, was recognized by the CBC as Nonfiction Book of the Year and was named a Top 100 Book by The Globe and Mail.
Talaga was the first Ojibwe woman to deliver the CBC Massey Lectures which led to her second book, All Our Relations: Finding the Path Forward, in which she shares Indigenous stories from across Canada and the world.  
She has been nominated five times for the Michener Award in public service journalism and was the Atkinson Fellow in Public Policy through The Canada Journalism Foundation. She graduated from Victoria College in The University of Toronto in 1993.